Cycling leads to fewer related injures and lets you go farther. Running is cheaper and superior in burning calories. But, overall, which one is better?
Calories?
Calorie burn depends on speed, efficiency, incline and a host of other factors.
Light cycling: 16-19 km/h burns 422 kcal
Moderate cycling: 19-21 km/h burns 563 kcal
Vigorous cycling: 26-31 km/h burns 844 kcal
Light running: 8 km/h burns 563 kcal
Moderate running: 10,8 km/h burns 774 kcal
Vigorous running: 17,5 km/h burns 1267 kcal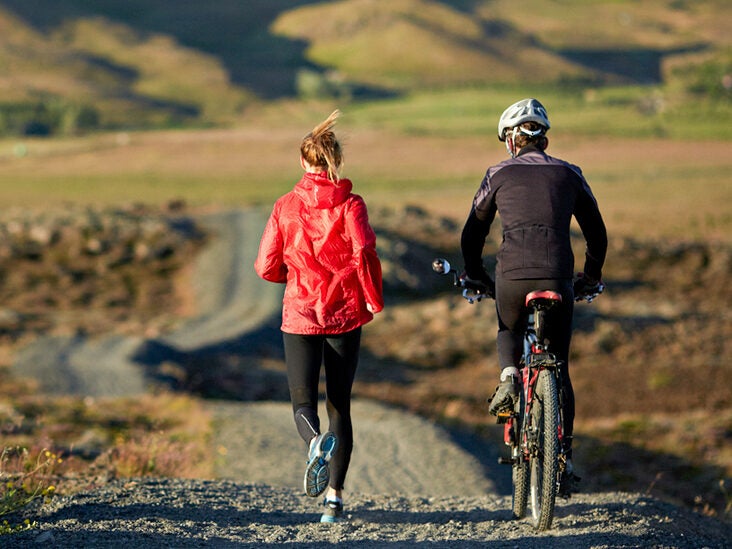 All things equal, running burns more calories. This is because runners need to ensure balance with each step. However, runners don't run for as long as cyclists cycle.
Weight loss
Both cycling and running suppresses appetite. But, the importance relies on how much you train. There is no real winner here.
Cardiovascular
Both cycling and running are excellent for your heart's health. Again, there isn't a winner here.
Pain?
Here cycling holds an edge, running causes a lot of latent injuries, from muscle strains to damaged knees. Cycling is far easier on your joints and muscles, in terms of damage done.
Which one is more fun?
Running is a serious endorphine producer and, judging by the number of joggers about, is practically a national passtime.
Cycling also makes you feel good and carries all the fun of going far and fast; there is nothing better than cycling down a hill. Ulimately, it depends on your personal feelings.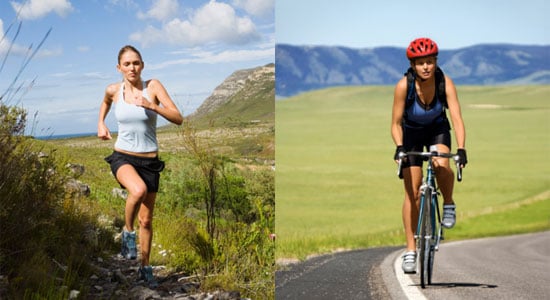 So, what is the final verdict on the cycling vs running question?
It comes down to which you personally prefer. They have roughly equal benefits. However, running carries more negatives than cycling.